How can an organisation sustain innovation?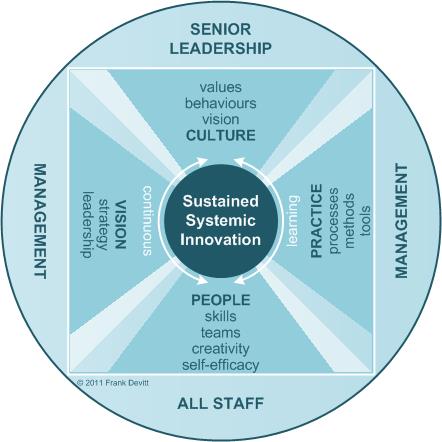 Sustained Systemic Innovation
Who has responsibility for what? Who does what?
It's hard to build and sustain innovation in any organisation. Everyone needs to be involved, yet some staff have particular roles.
Here's a view of the main responsibilities for the various roles of Senior Leadership, Management and All Staff if an organisation is to be sustainably innovative.
posted in |
Design, Design News, Papers, Research, Reviews